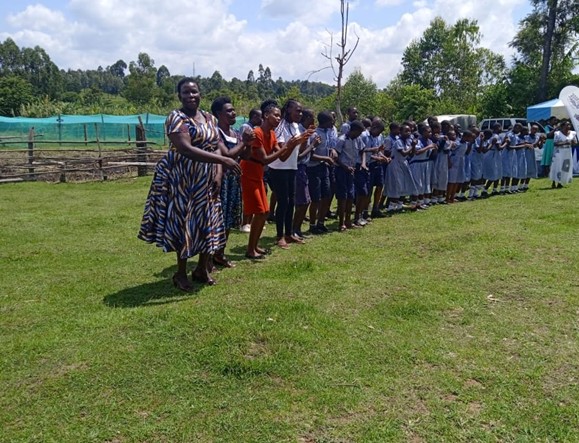 |
|
CONTROLING AND TRANSITION OF YOUNG GIRLS IN SCHOOLS
Date: 13-02-2023
Daraja Mbili Women Group is a women led organization started back the year 2014 with an aim girl child support and transformation. The organization is tirelessly working with several primary schools and religious groups to train young girls on their right as well as financial support to the vulnerable families and orphans.
Since the emergence of COVID 19, we have realized a disappointing trend in young girls who previously were attending school well and now losing desire in attending schools. the organization did a local research to find out what could really courses trending to young people, we however confirmed that there is a lot of training and capacity building needed to control the challenges facing young girls.
The girls have been engaging in the following:
Doing jobs and getting some money: Engaging in premarital sex and now are young parents, Getting married within the town, Getting deep in prostitution and Idling at market places.
DARAJA MBILI together with estates officials within kisii town planned forums in Entanda Girls Boarding Primary School Location: Ngenyi to sensitize the girls and support them on dealing with the new harmful engagements.
The forums were attended by the pupils and some teachers.
The topics discussed were:
• The significance of female infant education
• Female Genital Mutilation (FGM)
• Life in and out of School
• Transitions of a variety of ranges of life.
The organization is convinced that with continues training they initiated 2019, there has been a lot of improvements and major plan id to do more sensitization to reach more girls.