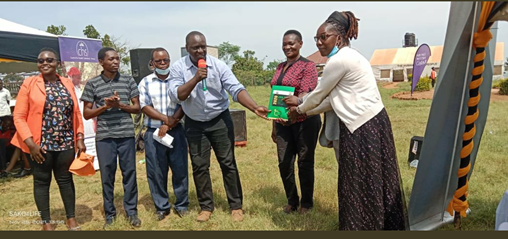 |
|
SIAYA MUUNGANO NETWORK JOINED SIAYA COUNTY GOVERNMENT IN LAUNCHING THE 16 DAYS OF ACTIVISM CAMPAIGN
Date: 25-11-2021
From 25th November to the 10th December marks the International Day for Elimination of Violence against Women and girls. governments and organisations around the world will be taking action to end Gender-Based Violence in the #16daysofActivism campaign themed #OrangeTheWorld. Led by UN Women, the 16 Days campaign highlights inequalities faced by a significant proportion of the world's population, and being issue that impacts at least 200 million women worldwide.

Siaya Muungano Network, a grantee recipient under the WVL project joined Siaya County is marking the 16 days of activism with the official presentation of Policy to the Siaya County Government for prevention and response to Sexual and Gender Based Violence.

While pervasive, gender-based violence is not inevitable. It can and must be prevented. Stopping this violence starts with believing survivors, adopting comprehensive and inclusive approaches that tackle the root causes, transform harmful social norms, and empowers women and girls. With survivor-centered essential services across policing, justice, health, and social sectors, and sufficient financing for the women's rights agenda, we can end gender-based violence. During the campaign period, Siaya Muungano Network will be raising our voices against vices propagated on women which include: female genital mutilations, forced early marriages, stigma against survivors of gander based violence.