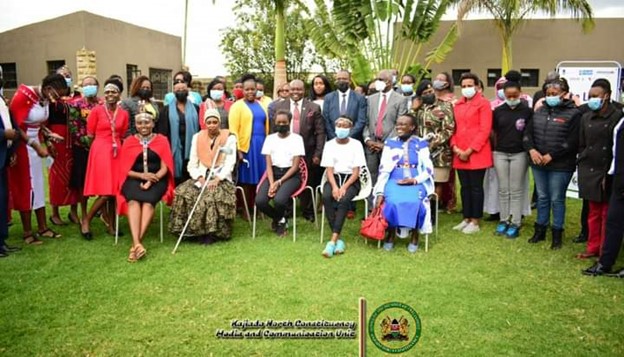 |
|
BRIGHTER DAYS AHEAD IN KAJIADO NORTH AS AREA MP SPEARHEADS CAMPAIGN ON SUSTAINED INFLUENCE OF WOMEN IN DECISION MAKING
Date: 20-08-2021
The 'She Leads' initiative held an annual forum that brought together various stakeholders. The initiative is under the umbrella of the Kenya Alliance for advancement of Children (KAACR), Plan International –Netherlands, The African Women's Development, and communication Network (FEMNET) and the ANS Terre des Hommes the Netherlands (Tdh). The initiative is geared towards attainment of an increase in the sustained influence of Girls and Women (GYW) on decision making and transformation of gender norms.

Mr. Joseph Manje accompanied by the Kajiado county assembly speaker Johnson Osoi, Nkaimurunya MCA Waisha Nguru, nominated MCA Lucy Washuka and ACCI madam Bethsheba were among the dignitaries that graced the event. The leaders mentioned their support to empower the women of Kajiado North and assist in legislation both at the county level and at the national assembly.

Women were encouraged to assume leadership positions as a way to harness power, learning not to take a no but always persist in their quest to achieve their space in leadership level both in the political and social-economic space.